Welcome to The Tree of Life Foundation!
We Help Thai Children Succeed in Life!
We are happy to have you visit our site!  Thank you!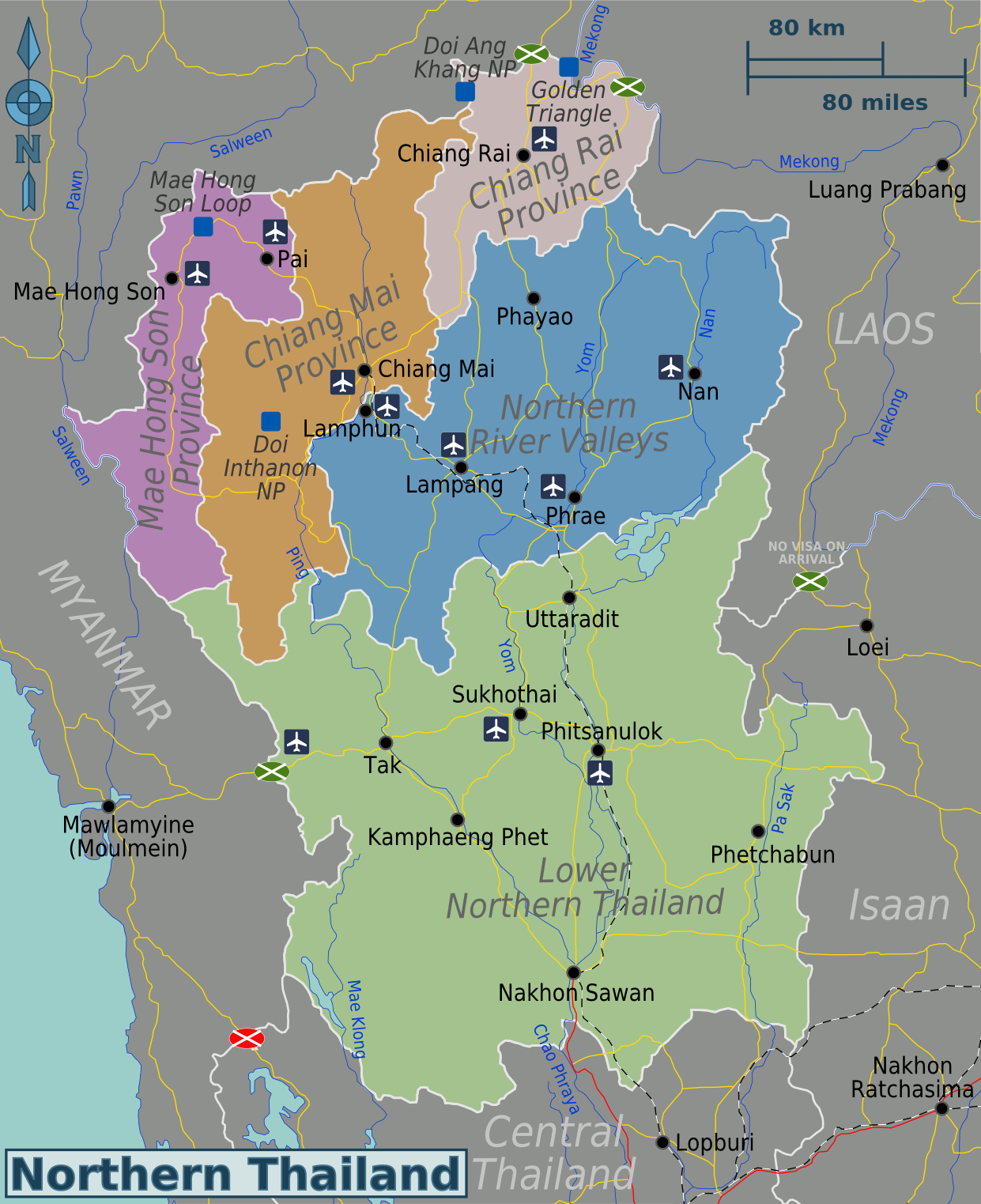 Our Mission is to help Thailand children from the Northern hill tribes with education and life. You can read more about The Tree of Life Foundation here.
These Northern Thai children live three hours North of Chiang Mai / Mae Rim / Maetaeng District, and travel from their homes to go to school. The road is accessible only by 4x4 so that they stay all week at school.

According to the Thai 2010 statistics, Chiang Rai had a population of 199,699.  Of that, 12.5 percent are of hill tribes descent. "Hill tribes" is a collective term for the minority ethnic groups in north Thailand such as the  Karen, Akha, Lisu, Miao, and Hmong. 
Chiang Rai is quite remote -- about 14 hours by car or by bus from Bangkok. The bus ride to Chiang Rai from Chiang Mai takes approximately 3 hours and 30 minutes. However, during the rainy season (June to late October), this totally limits travel with flooded and washed out roads. 
We intend to help these children from northern Thailand to get an education and live the lives they deserve.
Just LOOK at the happy, smiling faces!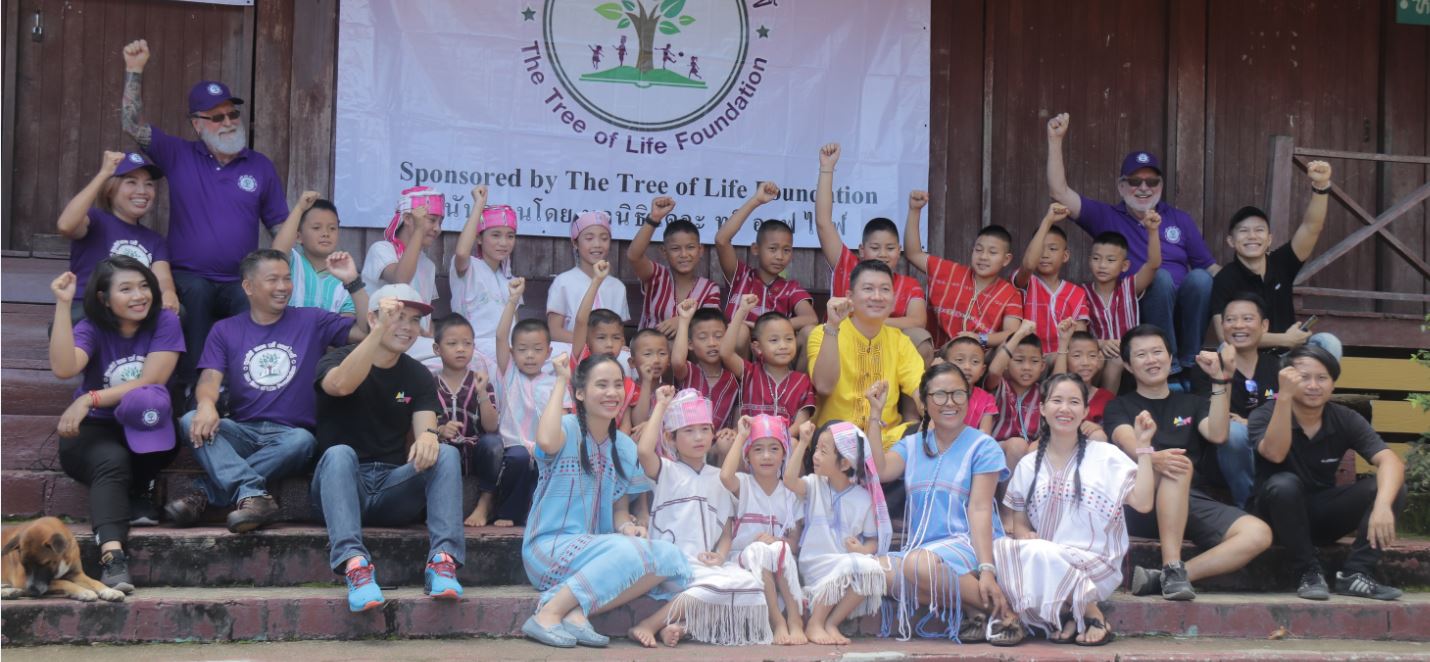 Chairman, Randy Lovernich (top left) and Vice Chairman, Darrell Lovernich (top right) celebrating with the Thai School Children!
The Tree of Life Foundation: Donations
The two initial school events were self-funded by Randy and Darrell Lovernich, Chairman and Vice-Chair, respectively.
In June 2019, our first Tree of Life Foundation donations were given to the Thai students -- 48 children at the first school and 23 at the second school. We were able to give away lots of things that the students needed. 
The donations combined for both schools included: 1,400 books including text books, teachers manuals, casual reading library books, classroom supplies (pens, pencils, notebooks, erasers, dictionaries, crayons) clothing, shoes, socks, blankets, pillows, dry goods (300 kilos of rice, fish sauce, cooking oil, sugar, MaMa noodles, sardines, cookies) and even a few footballs for fun!  
These 23 Thai children were given their own towel here.

Smiling happy faces!
THAT is WHY we exist. 
Something like a new towel, socks, boots, reading books - all cherished items for these students!
They take pride in their ability to attend school and get a real education.
All dressed up to welcome our Guests:
Randy & Darrell and the TOLF Team!
Subscribe for our Updates: 
You can read more about The Tree of Life Foundation here.