Tree of Life Thailand -- News Events
ข่าวสารมูลนิธิ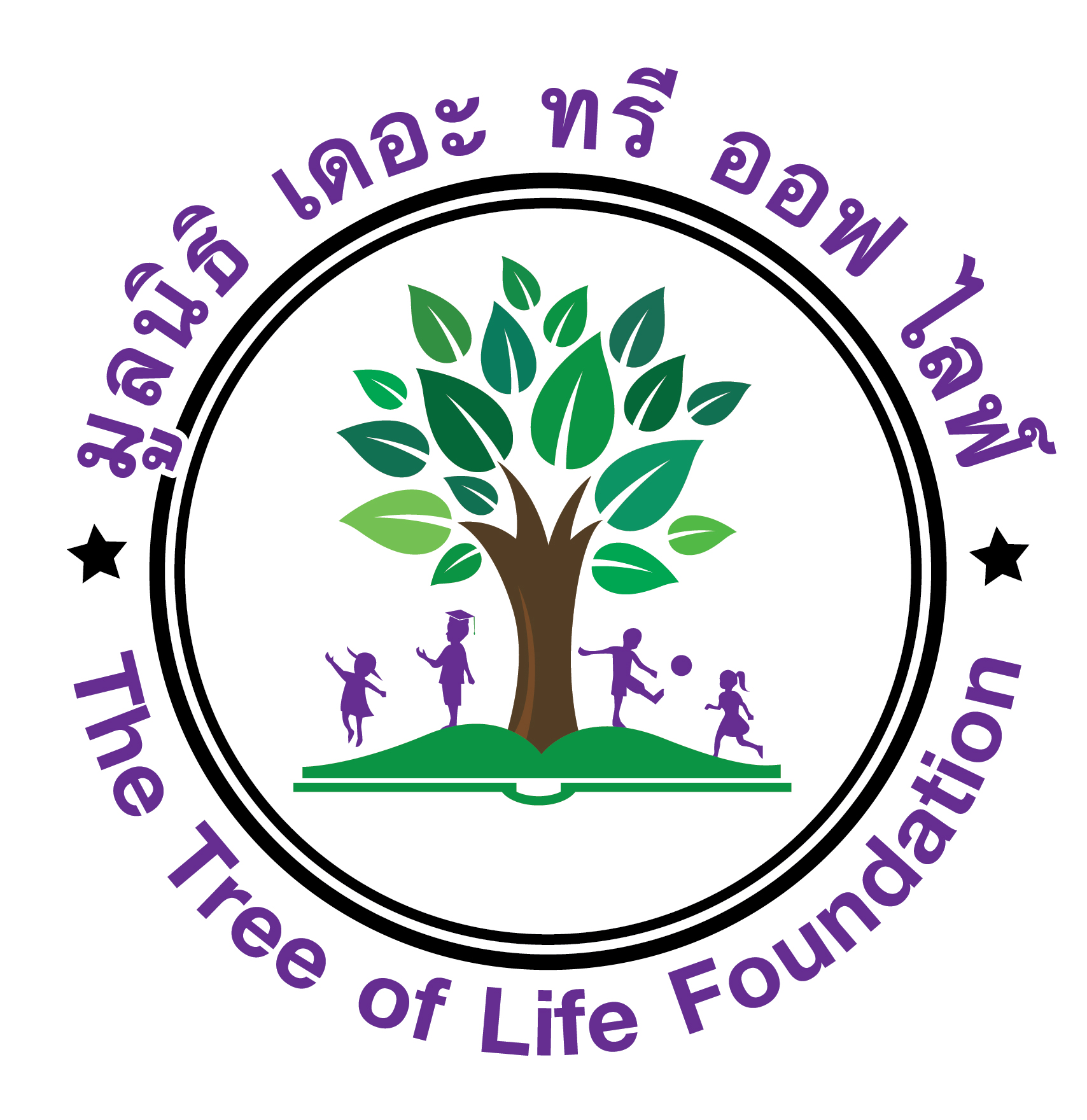 The Tree of Life Foundation is in the News!

Simply sharing websites across the globe with TOLF mentions! We will also add your page to our Facebook pages too!
Thank you for your support!
Randy and Darrell Lovernich
การรายงานข่าวเกี่ยวกับมูลนิธิ เดอะ ทรี ออฟ ไลฟ์
เพียงช่วยกันแชร์เว็บไซต์ของเรา (TOLF) ก็เป็นการกระจายข่าวสารของมูลนิธิแล้ว และเราจะเพิ่มคุณเป็นเพื่อนของเราใน Facebook ของมูลนิธิด้วย
ขอบคุณทุก ๆ ท่านที่ร่วมสนับสนุน
แรนดี้ และดาร์เรลล์ เลิฟเวอร์นิช
2020
1/27/2020 -- 'Expat Life in Thailand' magazine, page 110-111. This is written in English too!
Just had to show you these beautiful pages. Click the link to read the PDF magazine too!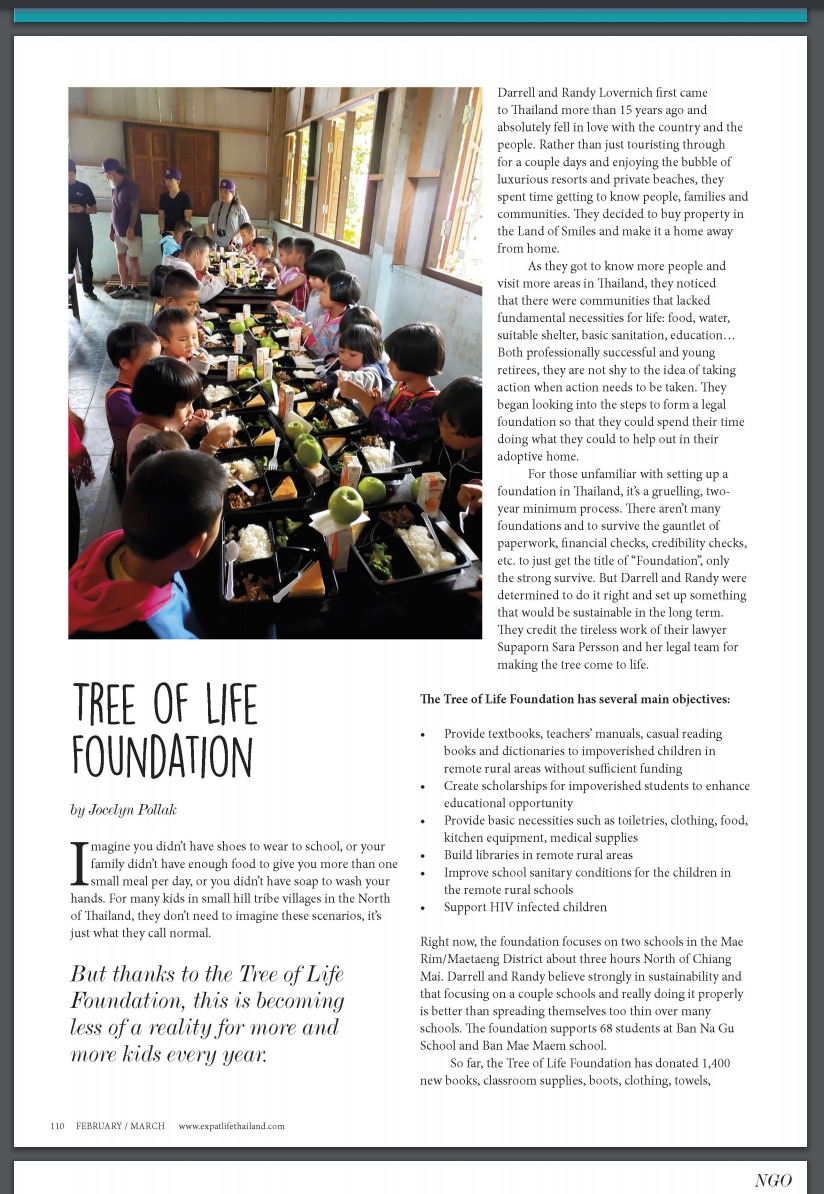 Page 110-111 of The Expat in Thailand Magazine
Beautiful article highlighting our Tree of Life Foundation efforts. Thank YOU!
2019
 12/13/2019 -- Bangkok Diary (written in Thai)
12/13/2019 -- Kom Chad Luek Economic News (written in Thai)

12/12/2019 --   Newswit.com (written in Thai)   

12/12/2019 -- Thai PR (written in Thai)
12/12/2019 -- RYT9 Article (written in Thai)

12/12/2019 -- Article in Thai Post (Plewseengern Column, written in Thai)
12/11/2019 -- Article in Post Today (written in Thai)
8/20/2019 -- We are so happy to see that City Life Chiang Mai published an article on us!  The Accidental Do-gooders: How a couple found themselves forming a foundation to help under privileged children